If you are running a medical organization, you must constantly manage keeping your workers and staff members free of all contagious and fatal infections or illnesses. To ensure your staff's health, every organization contains a critical plan called the 'exposure control plan.'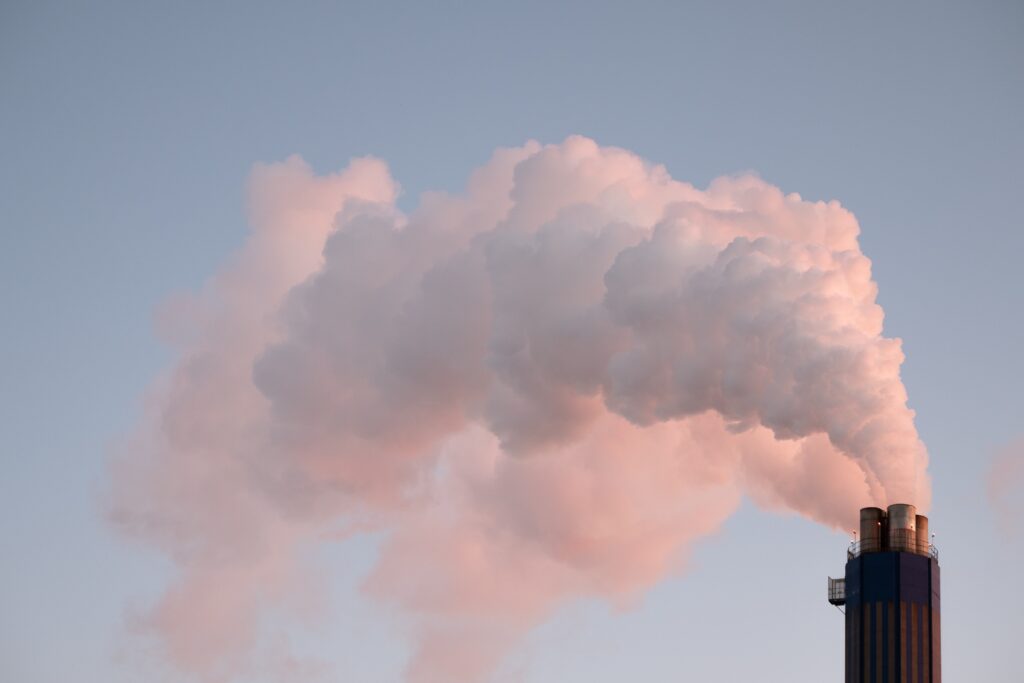 'How often should exposure control plans be reviewed and updated in a company?' is a question worth asking, as this plan is directly related to staff members' health and business operations. Simply put, you must review the written exposure control plans annually without any delay or chance.
In today's world, we are constantly experiencing newly discovered infections and illnesses, as well as inventing medications and solutions for them. You must revise your exposure control plan every year to stay on track with safety and get the most out of the current medical solutions.
However, how and when must exposure control plans be updated is a vast subject. In the following details, we will inform you about everything an exposure control plan contains and what to know next time you look to update your company's plan.
What Do Exposure Control Plans Intend to Cover?
The most common and essential components are: 
Statement of purpose

Responsibility attached to the owner, employer, prime, designated resources, workers, and supervisors

Health and risk hazards attached to each product at your workplace

Documented work procedures and practices

Required administrative safety controls, engineering controls, and safety measures

PPE (personal protective equipment) requirements

Decontamination procedures and hygiene facilities

Training and Education 

Annual review process

Implementation and regulation processes
These are all the key elements that every successful exposure control plan contains. Aspects like these should be regulated and altered in terms of the health and risk hazards, worksite tasks, and operating procedures at your workplace. 
What Does the Exposure Control Plan Consist of?
Now, let's see in detail what an exposure control plan consists of: 
Purpose and Responsibilities
This section is an overview of the purpose of any exposure control plan and the responsibilities of each authority group and individual. Responsibilities are the requirements of making your ECP implementation a success and implementing a yearly review. One thing common in all exposure control plans is that they should align with all the company's health and safety systems and programs. 
ECP recommendations for owners and employees
The exposure control plan should be practical, used, and implemented to

protect all workers.

 

Toxic chemical substances should be used as minimum as possible.

Exposure control plans should be readily available for implementation.

Ensure that the exposure control plan should meet all the regulatory requirements.

Provide SDS to ensure that the products introduced have any chemical hazards at the site or not.

Controls around chemical hazards should be communicated by considering specialist input. 

Schedule and plan review and evaluate the exposure control plan, especially while introducing new risks. 
ECP recommendations for supervisors and managers
Ensure the exposure control strategy is used and implemented according to your operations and legal requirements.

Make specific exposure control strategy and any necessary materials accessible.

Ensure that the resources needed to implement and maintain this exposure management plan are accessible; for instance, tools, gear, PPE, and instructions.

You should educate workers about chemical exposure risks during maintenance, operation, and transport.

Make sure that the proper control measures are chosen and implemented.
ECP recommendations for workers
When utilizing chemicals at work, be aware of the exposure controls and follow them.

Before beginning job activities, familiarize yourself with the exposure control strategy in its entirety.

Understanding how to put on and take off personal protective equipment and its proper fit and performance is essential to using the assigned protective equipment effectively and safely.

Observe standard operating practices, and report any unsafe situations, risky behaviors, chemical exposure incidents, or potential signs or symptoms of chemical exposure (SDS).

Workers should be educated about chemical exposure risks during maintenance, operation, and transport.

Make sure that the proper control measures are chosen and implemented.
Hazard Assessment and Identification
The dangers and risks connected to the workplace are described in the exposure control strategy section. An exposure control plan covers a worksite's hazards, including your chemical inventory, operations, maintenance tasks, and any physical dangers.
Consider a few different types of compounds as well. The category of 'made goods' also includes items regarded as 'production.' These could be potentially dangerous products from wellbores or plants in the oil and gas sector, such as:
Sour crude

Crude oil

Condensate

Natural gas

Benzene

Produced water

Methane

CO

2
Process Additives 
Chemical products that are added to perform a function in a process to obtain your desired result are called process additives. Such as: 
Catalysts

Acids

H

2

S scavengers 

Water treatment additives
Shop Supplies
Another type of chemicals used for operating, maintaining, or other tasks/uses on-site are shop supplies. Blasting sands, welding rods, and cleansers are a few examples.
Check your shop supplies and process additives to determine if anything can be replaced. The hierarchy of controls is used effectively in this case.
Accurate Chemical Inventory 
The basis for hazard assessment is an accurate chemical inventory and current safety data sheets. The accuracy of the chemical stock is necessary for controlling the risks and resulting dangers. Other information sources include samples, lab analysis, and produced wellbore fluids. Without knowing every chemical hazard, risks cannot be managed.
Consider Non-routine Situations
Finally, it's critical to keep non-routine events in mind while identifying and evaluating chemical hazards, such as intentional containment breaches for sample collection or routine maintenance, as well as unintended containment breaches, for example, fire, spills, and emergencies.
Health Hazards for Chemical Exposures
After knowing all the details, you should be aware now if you are now fully aware of the health risk posed by your chemicals at this time. Exposure to chemicals can occur through inhaling, skin absorption, swallowing, and skin contact.
Chemicals have the potential to harm humans in many different ways, from minor skin rashes to cancer. Hazardous chemical effects can manifest immediately, for instance, resulting in a chemical burn for years after exposure to lung cancer or asbestos. Some consequences manifest after a single brief exposure, such as infrequent chemical use or even longer-term exposures like daily use of a chemical in the workplace.
Various chemicals impact the body in multiple ways. Chemicals that cause sensitization are harmful to the developing fetus or are carcinogens and carry extremely high risks. When determining the risk of exposure, several factors must be taken into account, including:
Duration

Frequency

Toxicity

Dose

Route of exposure 
Without the identification of workplace dangers, you cannot manage risks. A thorough list of potential hazards is required. A variety of techniques can be used to evaluate risks and threats. Control banding is a practical way to assess all of your substances.
Control banding uses conventional measures of amount, dustiness, or volatility to provide a repeatable risk assessment and anticipate a control technique after objectively classifying the dangers into established groups. 
A control banding method from the International Labor Organization's (ILO) Chemical Control Toolkit serves as the foundation for global chemical hazard management. Outputs are in the following control strategies: confinement, local exhaust ventilation, natural ventilation, and professional advice.
Exposure limits define the allowable levels for a worker's exposure to dangerous chemical compounds. International authorities that are competent set exposure limits. The local regulatory agencies adopt and uphold them.
Occupational Exposure Limits (OELs) set limits on how much and how long a worker can be exposed to dangerous biological or chemical contaminants in the air. There may be pronounced disparities in the jurisdiction between nations and even between provinces and states.
There are about 800 OELs, but many more compounds that do not have OELS are being used. On the Canadian Domestic Substance List, there are about 25,000 compounds that are registered in Canada. On the US EPA TSCA Inventory, there are about 80,000 chemicals that have been recorded in the USA. Control banding is a viable solution when there are no set safe limits for a chemical (OELs).
Organizations need to document the measures they have in place for the chemical dangers they have identified at this stage of the exposure control strategy. They must be aware of how to apply the hierarchy of control to provide suggestions for the best damage reduction strategies.
The control hierarchy frequently serves as the cornerstone of laws, directives, health and safety policies, and chemical management systems. Effective chemical management requires understanding each stage and when each should be used. Work procedures and operating standards need to include these controls.
Hygiene and Decontamination
The facilities needed for decontamination and hygiene are outlined in this section based on the substances you will be handling. It is necessary to lay up decontamination protocols and have the appropriate facilities on site.
Industrial Hygiene Monitoring
It is necessary to measure exposures to hazardous substances using industrial hygiene monitoring plans (IHMP). Qualified industrial hygiene experts must complete this task, and the outcomes must be included in or incorporated into the ECP.
Designated Substances
The identification and management of designated compounds and highly hazardous chemicals on your property are required under this section. In some jurisdictions, hazardous substances are established with stringent controls, while products with lower risks must be substituted in others.
Health Monitoring
It is necessary to check your health when using certain substances. This could involve biological monitoring, such as a chest x-ray, a lung function test, or a fluid study.
Education and Training
A plan for education and training must be created for an exposure control plan to be successful. Think of all the people who require training, including leaders, frontline employees, and support staff. 
Training should cover topics such as reviewing the specific exposure control plan, discussing the chemicals under the plan's management, such as benzene and H2S, and selecting, using, and maintaining personal protective equipment (PPE) and respiratory protection equipment (RPE).
Exposure Control Plan Focus
It is necessary to focus on particular risks and hazards specific to your activities depending on the chemical dangers of your operations. Focus on assisting businesses in effectively communicating the risks, threats, controls, and necessary actions.
Details on particular risks, specific safeguards, site-specific decontamination resources, and the need for training for the dangers are included.
Implementation
A strategy for implementation must be included, outlining how managers and employees will be trained and how the exposure control plan will be incorporated into daily operations and planning.
Worker participation is essential to the implementation plan. Thus the tools and instructions must be clear, concise, and easy to grasp. Think about employing visuals to help convey the point.
Annual Review
Your exposure control plan needs to be reviewed every year. Take into account the information provided by safety committees, employees, incident and event investigations, site exposure control plan audits, and data from the area and personal monitors.
If you need help understanding exposure control plans and other important factors of workplace compliance, please reach out to our team.
When Must Exposure Control Plans Be Updated
In light of all the details and different actions needed to maintain an exposure control plan, it becomes mandatory to review and update it annually, so many training, checks, regulations, and implementations are required to maintain it. 
In order to keep all your employees and staff members safe and working healthily, it is mandatory to regularly review and update your ECP because there are constantly changing regulations, threats, and implementations which should be taken into account to avoid any health hazard or potential risk.