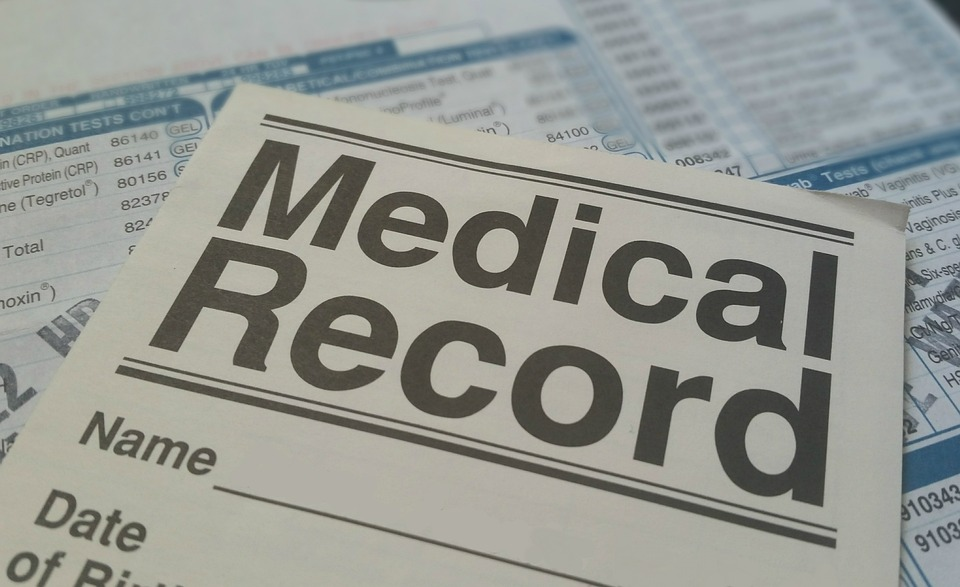 HIPAA Compliance includes different complex regulations that businesses working with protected health information (PHI) need to comply with. Note that understanding and implementing HIPAA compliance complexities is not easy, and you will need the help of experts. This leaves businesses thinking of the key to success for HIPAA Compliance.
Several elements help in the success of HIPAA Compliance. An organization must incorporate every element in its compliance program to eliminate the risk of errors. Using the right techniques, in-depth knowledge, and technology can make the process achievable for the organizations as well as helps to protect the confidential data of the patients. If you want to learn more about HIPAA Compliance and how you can protect healthcare data, read this article further. 
What is HIPAA Compliance?
HIPAA, or Health Insurance Portability and Accountability Act, have made rules and regulations for the protection of patients' confidential information. Organizations dealing with protected health information (PHI) need security measures and physical networks in place. They need to strictly follow security policies to ensure HIPAA Compliance. 
Also, covered entities (an organization providing payment, treatment, and operations in healthcare) and business associates (any entity that has access to patient data and support in payment, operations, or treatment) need to meet HIPAA Compliance. Besides that, other business associates, like subcontractors, also should be in compliance. 
Which Entity Enforces HIPAA?
The Department of Health and Human Services (HHS) Office for Civil Rights (OCR) regulates and enforces HIPAA. This organization is responsible for ensuring no one violates HIPAA regulations. In fact, OCR also randomly selects the audits to ensure that every organization is accurately practicing standard protocol. Before the selection, the practice will receive a screening questionnaire to provide details about the practice structure and size. If OCR selects your business, they will perform a desk and onsite audit. 
This entire process is designed to protect patients and the integrity of the healthcare industry. Healthcare practices can take the help of experts when in doubt or undergo the audit process. They can offer you legal advice and help you with HIPAA Compliance.
Key to Success for HIPAA Compliance
If you want to avoid financial consequences from a HIPAA violation, compliance officers and healthcare organizations need to consider the following elements for a successful complaints program. 
The success of HIPAA Compliance depends primarily on rules and practices. Written policies serve as the framework upon which the entire method is built. Therefore, businesses must establish precise standards or policies. The written procedures and policies should include the following:
Code of Conduct or Ethics

Corporate Compliance Program

Disaster recovery plan

Corrective Action Plans and Acknowledgement Training
All the volunteers, staff members, hospital management, employees, and departments need to follow these procedures and policies. Also, written policy should resonate with the organization's value statement or mission. It also needs to meet the applicable laws and regulations. Businesses need to create policies and procedures appropriately by considering their future goal, and they should not be created in reaction to an incident. 
It's also imperative to involve your hospital management and staff members while creating the policies. Businesses need to take their input to make them part of coming changes in the businesses. It can help you establish a culture of compliance. Besides that, experts suggest evaluating and reviving policies regularly. This helps you stay updated with the regulatory changes and add aspects of your emerging business culture over time. 
Suppose you have a well-structured compliance program, which is clearly updated over time, but your employees don't understand how to meet the requirements of HIPAA Compliance. In that case, your policies can't benefit you at all. The best way to succeed with HIPAA Compliance is to educate and train your employees. 
Businesses need to ensure that all the organization employees understand the policies and procedures and have proper training about the program's objectives and related laws and regulations. It's imperative to provide proper HIPAA training to every organization worker, including management. 
Based on the size, policies, and types of organization, you might also need to provide additional training opportunities to specific employees who may have to perform a specific task. Apart from that, it is the responsibility of the businesses to track, document, attest, and follow up on the training programs.
 A compliance committee and officer are responsible for supervising the compliance program. They also need to check, verify, and oversee work areas and specific documents. Also, the compliance officer needs to supervise the creation and implementation of policies. 
They also need to oversee the corresponding employee behaviors. Officers are also responsible for supervising the policies, documents, and compliance programs. Additionally, other entities like the department and committee may support the officer by supervising other tasks like helping to promote lawful behaviors in the businesses. 
Every organization implementing HIPAA Compliance needs to be open with their employees. Being open plays a great role in developing an effective and successful compliance culture in your company. The organization should give the right to their employees to communicate their compliance issues easily with the authorities without fearing retaliation.
Your employees should feel safe and comfortable to ask questions if they have doubts about any procedure, policy, or potential compliance violation. Additionally, the procedures and policies should be easy to understand for all the employees. They also need to be accessible to every employee in the organization. It's best to clarify the means of communication in the policy so that management, department heads, and other employees know the ideal way to communicate their concerns. 
A well-structured compliance program not only includes the policies and procedures to practice but also offers methods to address any violations that occur in your company. It also indicates how you can improve the training of your employees in the future. 
The corrective action plan guides how businesses can identify compliance violations as well as confirm and handle them. It needs to discuss who has to be informed immediately following the violation and what steps should be taken to fix the problem.
Note that the most important thing is to address the issue immediately as well as look for ways to prevent the problem from happening again in the future. By taking the help of experts, you can create a policy that can answer everything. Professionals can help you ensure that there will be no violations of HIPAA compliance in your business. 
Your compliance program needs to be regularly audited to keep it effective and relevant. With the help of regular audits, a business can ensure to avoid compliance violations in the future. It's important to understand how often your business needs to perform audits. Additionally, devise a follow-up plan to understand what you need to do after the audits. Prior to auditing, you need to determine how you will address the issues that will come in front of you during the audit and how quickly you can resolve the matter. 
The best and simplest way to audit your program regularly is to benefit from the automatic systems. With the help of automation, you will get a reminder of the due date for updating your policies. You will also learn about the expiration, renewal, and retirement time of the compliance. Make sure that the compliance committees and officers have access to the compliance system. This is because it will be simple for them to access, confirm, and edit the papers required to carry out compliance-related tasks.
Businesses can't run manual risk assessments regularly. This can be frustrating and waste your time, resources, and effort. This is why it's important to incorporate technology into your compliance program. You can opt for AI-based software that is strategically designed to run automatic risk assessments to check potential risks and errors in your policies. 
Having the opportunity to identify the errors and risks before they impact your business will save your company from more significant problems. With the help of AI technology, you will be able to successfully perform any random inspections. 
Get help from an outside expert for the success of your HIPAA Compliance. Hiring a professional will help your organization to get compliance support. You need to set regular meetings with the experts to assess and evaluate your organization's compliance program. 
Hiring an expert will help you work with skilled, qualified, and trained individuals who know the right tools and techniques to create policies. They can work with your organization to find cost-effective software, resources, and techniques for company complaints. You can also take their help to avoid errors and risks in the future. 
Another thing that organizations need to keep in mind for HIPAA Compliance success is data breaches. Businesses need to take note of the breaches outside and inside of the healthcare facility. Try to understand the common themes and patterns. Look into your IT system and figure out if similar situations occur in the system. 
You can avoid the issue in the future by investigating your IT system after the security breach. It also helps you understand the flaws in your system that might put your entire business at risk. By sticking with this approach, you may build a stronger compliance system and learn new things. Make sure to get the aid of technical professionals, such as engineers and software developers, who can assist you in identifying the problem's fundamental source. 
Strategies Used to Prevent Violations
Every organization practices different techniques to prevent HIPAA compliance violations. To be precise, there is no just one method to do it. The ideal way to avoid HIPAA privacy violations is to carefully store the patient data and ensure there are policies in place to deal with every situation. For instance, businesses need to be prepared to deal with preventable security breaches. 
 Most organizations practice the following strategies to prevent HIPAA violations:
They update their system according to the new rules and regulations

They upgrade their software system with the introduction of new technologies and features

They regularly train every employee to ensure they understand newly established policies

They assign administrators who will act as a lead for HIPAA situations
An organization needs to ensure to practice all possible techniques to maintain the confidentiality of the patient. HIPAA compliance should also need to be taken seriously at all times. 
Cost of the HIPAA Compliance
HIPAA compliance can cost businesses a few thousand dollars yearly. But the cost can vary greatly by companies based on different factors such as required training programs or the company's software package. But keep in mind that the price calculation you will receive will include secure and high-tech software. 
Experts suggest to asses multiple compliance software and programs to opt for one that is suitable for their company's needs and requirements. The money you will invest in creating the compliance program will save you from spending money on the lawsuit that can occur due to violation of compliance. Therefore, it's better not to compromise on the software and opts for cutting-edge technology to help you prevent cyber attacks and any type of errors in the process.
If you want to ensure HIPAA Compliance to get successful, you need to meet all the mentioned elements. Also, it's essential to get the help of experts to avoid violations leading to fines and other actions.